Et Sequitur Magazine
Where each story leads to the next...
Issue 3 (September 2022)
An Ordinary Tale of Extraordinary Desire
By Kiersten Gonzalez
Gregory looks out the window of the cramped office to the forest. A mystery lingers in the mist rising from it. And the whisper of leaves…like spilled secrets. For years, he had walked in the little city below—on a lunch break, avoiding work—to gaze at the monastery on the hill. The colored glass glinting in the sunshine, the enchanting harmony wafting down…he'd nearly drop the sticky, glowing screen in his hand, as if the world contained in it ceased to exist.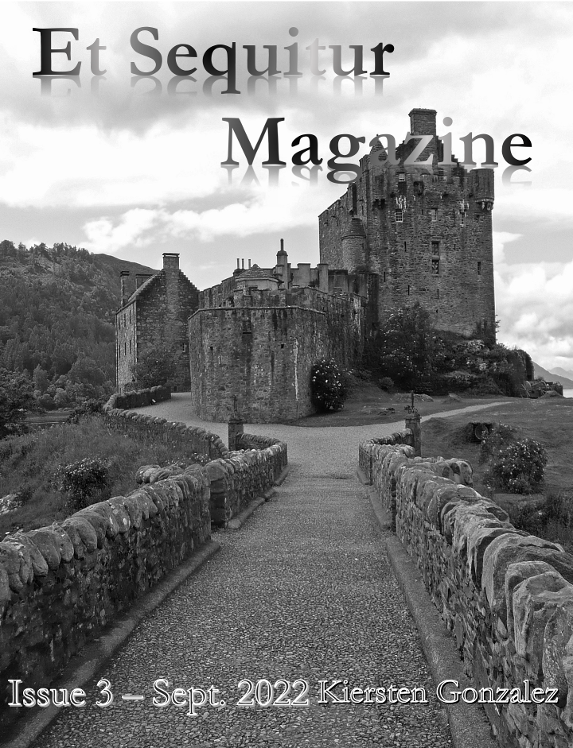 © Copyright Et Sequitur Magazine