Et Sequitur Magazine
Where each story leads to the next...
Issue 4 (November 2022)
Splice
By Shih-Li Kow
Sofia falls asleep reading a book at the beach and her two-year-old daughter drowns in the sea. The beach is deserted, there's no one to help, and she's racing, wading, crashing towards Angie. She pumps Angie's thin chest with half-remembered CPR, choking back panic, singing "Baby Shark" to time her compressions. Emergency numbers run through Sofia's head—her husband's, her sister's, 999, her doctor's—until she remembers the most important number of them all. She dials the hotline of her insurance company.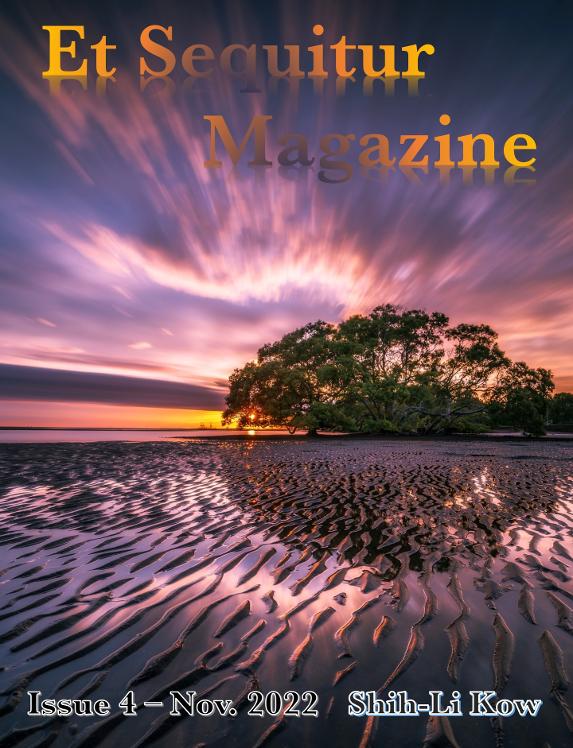 © Copyright Et Sequitur Magazine